Press Release
apree health Names Jamie Turner Lovett as Chief People Officer
HR Executive Joins Leadership Team That's Defining a New Value Equation in Healthcare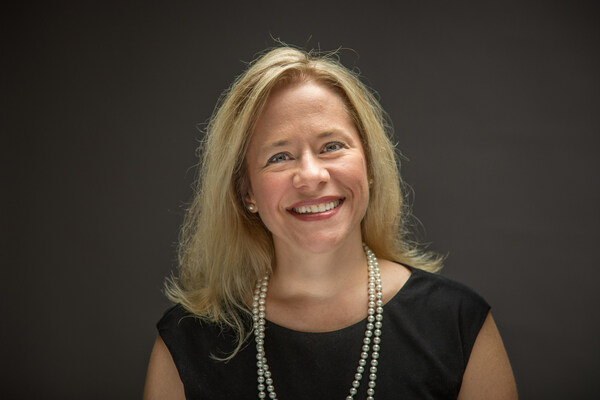 SAN FRANCISCO, Feb. 28, 2023 /PRNewswire/ -- apree health announced today that Jamie Turner Lovett has joined the company as chief people officer. Turner Lovett will lead all aspects of apree health's Human Resources organization.
Turner Lovett brings more than two decades of industry experience in human resources and operations management to apree health, most recently serving as vice president of Human Resources at Humana where she has held various leadership roles since 2008, most significantly leading Human Resources for the primary care, pharmacy, and home organizations amongst others. Prior to Humana, she spent 12 years at HSBC in multiple roles.
"Great companies start, first and foremost, with great people," said Donald Trigg, chief executive officer of apree health. "Jamie has a personal and professional passion for transforming U.S. healthcare. And as apree health moves into this new next phase of our growth, her deep sense of purpose and healthcare experience will ensure we have the talent to fix a U.S. healthcare system that is too important to stay the same."
apree health, the company brand recently formed by Castlight Health and Vera Whole Health, is developing the first and only integrated health network that combines data-driven personalization, a coordinated care model, and aligned incentives to unlock value.
"This is an exciting time to join the apree health team. I am honored to be a part of an organization that cares so deeply about transforming peoples' lives through better health," said Jamie Turner Lovett, chief people officer at apree health. "I look forward to contributing to apree health's strong inclusive culture and collaborating with some of the most passionate and talented people in the healthcare industry."
About Jamie Turner Lovett
Jamie Turner Lovett is chief people officer at apree health. She most recently served as vice president of human resources at Humana. While at Humana, Jamie led numerous large scale transformation initiatives and organizational restructures. Humana's Healthcare Services segment, now CenterWell, allowed Jamie to drive acquisition integration efforts across the primary care, pharmacy, and home businesses. Jamie also led the initial development of clinical communities of practice for pharmacists, physicians, and nurses to name a few.
Prior to joining Humana, Jamie spent 12 years at HSBC in multiple roles, both within the operations and human resources. She has contributed to various non-profit boards historically and is currently involved in the Louisville area, where she resides.
About apree health
apree health is the first-of-its-kind advanced primary care model for commercial healthcare, delivering a differentiated experience, improved health outcomes, and lower total cost of care. Its proven solutions are built on a robust data foundation that provides a rich understanding of each person, a navigation experience that engages individuals in their health and care, and an integrated care team made up of coaches, care managers, care guides, and primary care physicians who manage the individual's whole health. apree health partners with top U.S. employers, leading provider groups, and some of the country's largest, most progressive health plans to transform lives through better health.
Media Contact
Deanna Konesni
apree health
deanna.konesni@apree.health